A common question is can clients expect to get business coaching or business consulting, and what is the difference? We provide a combination of both since that is what we find that most small business owners need.
A business coach's job is to help clients discover, clarify what a client wants to achieve. It is a process of self-discovery where the coach facilitates self-generated breakthroughs through questions and exercises. A business coach builds a relationship with clients to have a deep understanding of the client and their business, and can hold the client accountable for his/her goals.
The power of a business coach can often help clients stop spinning their wheels and look deeper into what really is the right next move for them. However, self-discovery can sometimes be augmented and sped up by consulting and mentoring from the consultant. Working with clients for years a consultant sees a lot of solutions, plans that work, and plans that don't, techniques, technology, etc. A Building of leadership skills, and thoughtful recommendations can help clients come to their peak performance in a swift manner.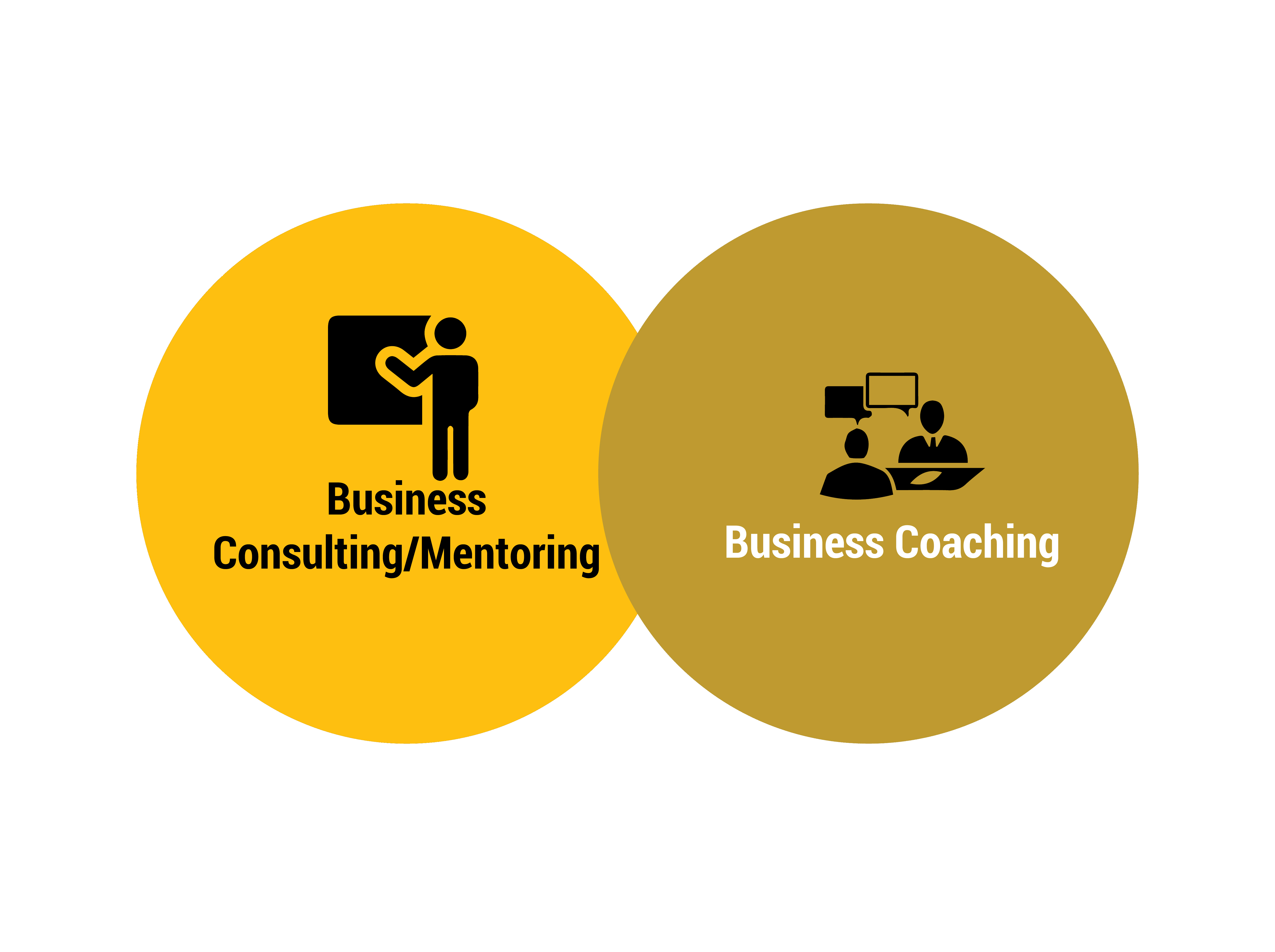 Process
Listen – Book your FREE Discovery Consult and we will get a good assessment of your needs.
Plan – We will evaluate all of the information brought forth in your Discovery session and we will make a plan detailing your journey to quickly and simply achieve your goals. You commit to the plan.
Match – Ideas are easy. Implementation is the sticky wicket. We will identify your implementation style and empower you with the best proven tools for fast results for your goals.
Execute – Get the right structure in place, improve your skills, put the right people in the right seats, build effective leaders, and be held accountable!
Evaluate – Evaluate and Analyze your groundbreaking results, and begin to plan your next move.
CHOOSE
COACHING
Focus, Skills, Results. Choose Coaching, Consulting, Facilitating and Training that will deliver your company the best results